Posts Tagged 'Vampire Diaries'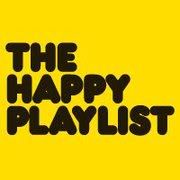 Hey guys! It's Friday!
Time for another LONG awaited lol, My Happy Playlist.
So this week I've been really into:
1. We Are Young – Fun feat. Janelle Monae
I first heard this song on Glee and I was like I know this song, I should know this song…but I didn't know the song. Then YouTube was promoting it and I watched the video but I thought the video was so weird and not what I thought the video would be about at all. Finally I heard it on the radio and started singing along, it got stuck in my head and the rest is history.
2. Stronger (What Doesn't Kill You) – Kelly Clarkson
I first heard this song on a NOW That's What I Call Music ad and I was singing along like I knew so, maybe that wasn't the first time, or maybe it's one of those one listen and you're hooked songs. Either ways I loved it, I looked it up on YouTube and the video was so fun, I just had to have it. Makes me smile all the time.
3. Give Me Love – Ed Sheeran
I believe it played in the ball scene in Vampire Diaries, season 3 but I fell in love with it watching a fan video with the song. Then I fell in love with the lyrics. Oh, how I love hearing it, makes we want love indeed especially with all the Vampire Diaries hotties. Swooon!
4. Call Me, Maybe – Carly Rae Jepsen
Apparently this song is a hit and has been sweeping the nation by storm with endorsement from the Biebs himself but the first time I heard it was when Guy Ross interviewed her on NPR's All Things Considered Weekends podcast. They played it in the background, she explained her inspiration, i.e. her boyfriend and I immediately went and looked it up on YouTube, it's been a fav ever since, such a catchy song. The video is hilarious and twist at the end, lol. It's gone so viral a bunch of celebs did parody videos on it, I like the one Selena, Justin, Ashley Tisdale and a bunch of their friends did, hilarious.
5. A Thousand Years – Christina Perri
I don't even know where I heard this, probably one of my friends made me listen to it, but at any rate I love it, so slow and heart wrenching, makes me think. The video is….there, like she's just walking slowly and singing, there really is nothing special about it. I've been told its in the Twilight movies, that won't make me watch 'em but if that makes you want to listen to the song, all the better.
Well that's what's been helping me move my feet this week.
What about you, what are your favourite songs this week?
Let me know in the comments below.
Happy listening!
Related articles
As all avid Vampire Diaries' fans will know, the series returns tonight January 5th on The CW at 8/7c. In honour of its return I will finally give my thoughts on the books that inspired the series.
This book series comprises of at least nine titles by L.J. Smith and a couple spawned from the TV series but I will only be talking about the original three, The Awakening, The Struggle and The Fury.
The first thing I noticed when I started reading is that it's dramatically different from the TV series. Now I am aware that the books came first but as I watched and fell in love with the series first, I see the changes as such. Elena is a blonde, ultra popular stuck up people user, Bonnie is a weak, whiny red-head, Caroline is a bitchy, vindictive brunette and there is a best friend that doesn't make it to the series named Meredith. Jeremy has magically morphed into a four-year-old girl named Margaret, Aunt Jenna who is not Aunt Judith is engaged, the Salvatore boys can shape shift if they have enough power gained from drinking blood, Katherine is all-powerful, and Mystic Falls is now Fell's Church and more importantly not the birthplace of the Salvatores.
Even with these changes and others not mentioned I still thought I could enjoy the story however I found the characters to be weak, annoying, and very unlovable especially when compared to their stronger counterparts in the TV series. The story was interesting at best, not spectacular but interesting enough to carry me through the three books. I did end up figuring everything out before they were revealed but unfortunately it didn't bring me as much joy as when I guess a twist in the TV series plot. There is one twist that I did not see coming and hopefully neither will you, as it does keep you interested in the story L.J is trying to convey.
I didn't enjoy the books very much, partly because of the differences and partly because the characters are so weak. There are other books as I stated before but the way The Fury ended was so final that I can only see a gimmick being used to put the story back on track to do six more books and at the moment I'm not in the mood for a gimmick. I highly doubt I'll ever return to it but if I do, I'll be sure to let you know if it gets better and grows into its own.
I give The Vampire Series, Part 1, a 2, 2.5 out of 5. My suggestion is to just watch the show. They take what this book wanted to be and did it so much better. Julie Plec and her fleet of writers do a great job every episode pulling you in, making you sweat, building the story and the romance that I think the books lacked for the most part. The acting is amazing, Ian Somerhalder, Nina Dobrev, Paul Wesley, everyone the cast is just AMAZING!
So thumbs down for the book, thumbs up for the show but as we couldn't have the show without the books I do appreciate them being made, I just wish they were better.
Love any shows or movies based on a book?
Have you read the books and been disappointed?
Let me know in the comments below.
Don't miss The Vampire Diaries this evening at 8/7c.
If you haven't started watching you should, it's awesome, it's just in its third season, I know you can catch up.
Happy viewing!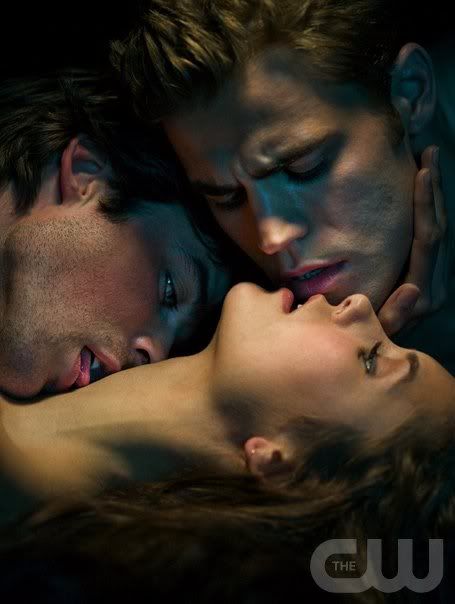 Related articles
P.S. I wasn't able to publish this post this morning. Hope you enjoyed the episode.