Posts Tagged 'YouTube'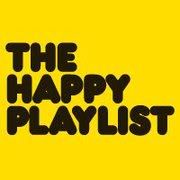 Hey guys! It's Friday!
Time for another LONG awaited lol, My Happy Playlist.
So this week I've been really into:
1. We Are Young – Fun feat. Janelle Monae
I first heard this song on Glee and I was like I know this song, I should know this song…but I didn't know the song. Then YouTube was promoting it and I watched the video but I thought the video was so weird and not what I thought the video would be about at all. Finally I heard it on the radio and started singing along, it got stuck in my head and the rest is history.
2. Stronger (What Doesn't Kill You) – Kelly Clarkson
I first heard this song on a NOW That's What I Call Music ad and I was singing along like I knew so, maybe that wasn't the first time, or maybe it's one of those one listen and you're hooked songs. Either ways I loved it, I looked it up on YouTube and the video was so fun, I just had to have it. Makes me smile all the time.
3. Give Me Love – Ed Sheeran
I believe it played in the ball scene in Vampire Diaries, season 3 but I fell in love with it watching a fan video with the song. Then I fell in love with the lyrics. Oh, how I love hearing it, makes we want love indeed especially with all the Vampire Diaries hotties. Swooon!
4. Call Me, Maybe – Carly Rae Jepsen
Apparently this song is a hit and has been sweeping the nation by storm with endorsement from the Biebs himself but the first time I heard it was when Guy Ross interviewed her on NPR's All Things Considered Weekends podcast. They played it in the background, she explained her inspiration, i.e. her boyfriend and I immediately went and looked it up on YouTube, it's been a fav ever since, such a catchy song. The video is hilarious and twist at the end, lol. It's gone so viral a bunch of celebs did parody videos on it, I like the one Selena, Justin, Ashley Tisdale and a bunch of their friends did, hilarious.
5. A Thousand Years – Christina Perri
I don't even know where I heard this, probably one of my friends made me listen to it, but at any rate I love it, so slow and heart wrenching, makes me think. The video is….there, like she's just walking slowly and singing, there really is nothing special about it. I've been told its in the Twilight movies, that won't make me watch 'em but if that makes you want to listen to the song, all the better.
Well that's what's been helping me move my feet this week.
What about you, what are your favourite songs this week?
Let me know in the comments below.
Happy listening!
Related articles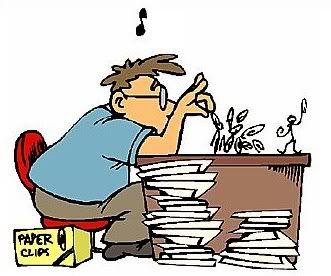 Here I am thinking I need to stop procrastinating and start cranking out some posts for the week ahead only to check Plinky for some post ideas and see this prompt "List your favourite ways to procrastinate".
LOL! It must be fate.
So without further adieu here are my top five favourite ways to procrastinate.
1. Playing Facebook games (FarmVille and CityVille)
2. Watching reality TV (or just TV in general)
3. Making elaborate to do lists and planning for the future.
4. Watching YouTube videos (from beauty gurus to nail gurus, to product reviews to vlogs, I watch them all)
5. Daydreaming because nothing says procrastinating quite like that.
These were just my top five.
What are yours?
Let me know in the comments below!
Have a good weekend!
Related articles
So a little while back I wrote a post about reading challenges and the fact that I planned to join a few and I thought I should do an update post to let you guys know which ones I've decided to join.
Plus announcing my choices makes me accountable and more likely to succeed…pride is a hell of a thing.
So first off I must admit I've surprised myself, because I only expected to commit to three challenges and I ended up committing to five.
Hopefully I haven't overshot my boundaries but here we go…
Challenge #1:
This one was taken from one of my favourite podcasts Books on the Nightstand and was started by one of the hosts Ann Kingman and her friend Kalen.
The challenge is to read Tolstoy's War and Peace in 2011.
Yes I'm aware that's a daunting task but they've made it into a little read-along with a schedule for us to follow and discussion threads for each part.
The read-along starts the 1st of February and is paced at about a part or two a month which isn't that awful so it seems doable…
Ya, so all the information is on their wikispace page War and Peace Read-Along.
Challenge #2:
This challenge was also taken from Books on the Nightstand. The other host Michael Kindness proposed a challenge on Goodreads of reading 11 more books this year than you did last year.
Which isn't a very daunting task since I only read 32 books last year and so I would only need to read 43 books this year to complete my goal.
So since Goodreads had recently rolled out a reading challenge where you challenge yourself to read a certain number of books and they'll keep track of it for you and 43 is an odd number I've joined the two together and decided to read 50 books in 2011.
Yes, 50, that might sound like a big number to some of you and a very small number to the rest but it's a number I'm comfortable with and think I can manage especially with school taking up so much of my time.
So if you want more information on this challenge head on over to Books on the Nightstand and check it out and if you have a Goodreads account go and sign up for their 2011 Reading Challenge.
Challenge #3:
This third challenge I found while trying to fill my need to read the books on my bookshelf at home that I've always meant to read but haven't and the classics and series that have met the same fate.
While prowling the A Novel Challenge blog I came upon The Fill in the Gaps: 100 Project started by Emily Cross over on Blogspot.
This challenge is to read 1oo books that you have meant to read but haven't and or books that you're embarrassed to say you haven't read yet.
I know what you must be thinking….didn't she just say she was aiming for 50 books this year, and doesn't this challenge call for a 100?
It does but the beauty of this challenge is that you have 5 years to complete it.
Yes, I know, it's awesome like that. No need to pressure yourself or rush anything, you can just pace yourself because the deadline isn't until 2015 and you only need to finish 75% of your list to have completed the challenge.
I know this challenge will resonate with a lot of people out there so if you want to join in just head on over to The Fill in the Gaps:100 Project and send Emily an email and she'll give you access to the blog so that you can put up your list and give reviews on the books you've read. You will however need a Blogger account but you can always host it on your blog if you want.
Over by Blogger I go by Shiney and you may find my list posted on The Fill in the Gaps:100 Project blog and of course of this blog.
Challenge #4:
I was watching a YouTube video by Elle Fowler recently and she was raving about her favourite author Nicholas Sparks and his new book Safe Haven and it got me thinking. I've always wanted to read his books because I love the movies his books get turned into and I just never got around to it, I think I've only ever read one of his books and hence I decided to find a challenge dedicated to him.
This brought me to the 2011 Nicholas Sparks Reading Challenge hosted by The Book Vixen.
In this challenge there are four levels.
First Date – Read 1–4 Nicholas Sparks novels
Going Steady – Read 5–8 Nicholas Sparks novels
Engaged – Read 9–12 Nicholas Sparks novels
Married – Read 13–16 Nicholas Sparks novels
I think I should start small so I think I'll commit to going on a First Date with Nicholas but if I really enjoy our date I'll definitely go steady with him and we might even end up engaged.
Yes that's what'll happen when you find an author that you love….you read everything they've written and sit and wait in anticipation for more.
The books I've chosen for the challenge are the four that have been turned into movies that I love. And since the book is always better than the movie they should be AWESOME!
1. The Notebook
2. A Walk to Remember
3. Dear John
4. The Last Song
Challenge 5:
Finally I thought Harry Potter is ending this year, the final movie is coming out and since it has been my obsession since I was 13, it's only right to end it's run with a bang.
So I've decided to join the Harry Potter Reading Challenge which runs from January 1, 2011 to August 31, 2011.
You are required to read a book a month in chronological order and split the last book between the last two months.
This of course is to gear you up for last movie which is set to come out July 2011.
Are you stoked? I am totally stoked…it's gonna be a bittersweet moment. It'll the moment I've been waiting for and the one I've been dreading. *sighz*
Anyways I'm getting off topic. This challenge is hosted by Daemon's Books and comes with prizes for its participants.
They're giving away a boxed set of the 7 HP books each month and a surprise give-a-way at the end but you have to live in the US or Canada to receive these prizes so I'm out of it but you guys can head on over and try your luck.
You can find all the info over at Daemon's Books and their sister site Daemon's Movies is having a Harry Potter Movie Challenge so you can head on over there and check that out as well.
Ya, so those were my reading challenges for the year. I hope this inspires some of you join a challenge and read more.
If you decide to join any of these challenges let me know. I'd love to follow your progress as well and see your book choices.
If you know of any other cool challenges let me know as well, it doesn't have to be book related just something to keep you motivated.
For example I know Luke Nevarro from the Guys Can Read podcast hosted a 52 weeks of geek challenge last year which required you to read 52 books, watch 52 movies and play 52 video games over the course of 2010 and that was pretty cool. Not sure if he's hosting it this year but you could do the challenge regardless just to see if you could, I might one year….but not this year.
I've also decided to join WordPress' Blog More 2011 Challenge. There are two levels the Post A Day level and the Post A Week Level.
I'm going to be doing the Post A Week Level since I know I won't be able to post once per day especially when school starts.
So I'm looking forward to that.
Wish me luck in my challenges and all the best in yours.
Related articles